Learning Chinese as a Strategic Language!!
Special Introductory Rate = $35 per hour (for Oct., 2007)
(Traveling time may be waived for lessons of two hours or more)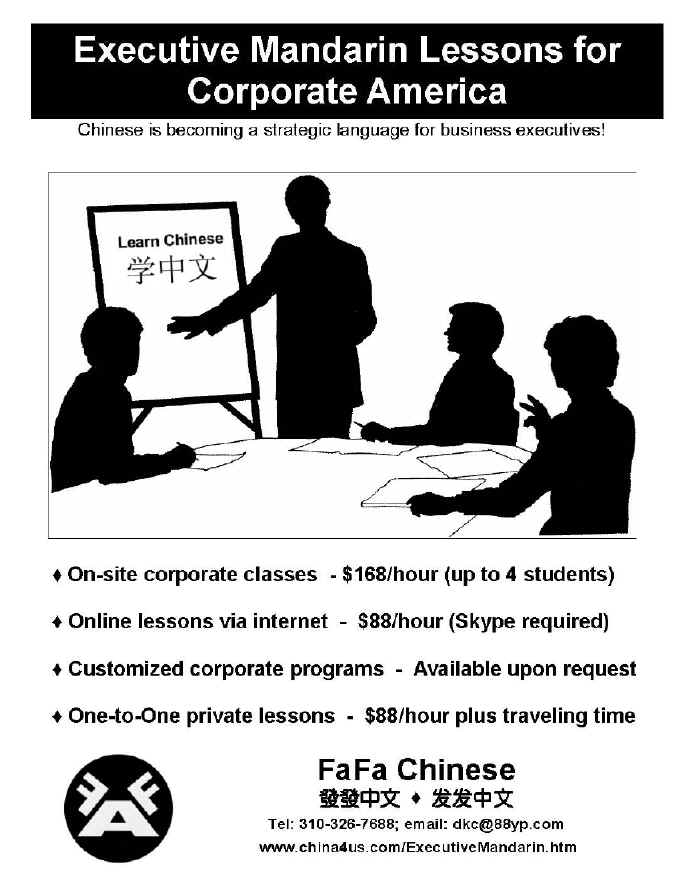 Customized corporate programs:
($168 per class hour for up to 4 students)
- Help corporate executives & employees conduct business in China.
- Corporate classes are conducted on site at the client's office,
according to their schedule, including before/after work hours.
- A curriculum with a solid foundation in pronunciation and tones
ensures that communications are clear and concise.
- Teaching will be applied to business scenarios appropriate to senior-level
interactions, including greetings; numbers & prices;
meetings & entertaining; receiving delegations;
contracts negotiating & signing; etc.
- One-to-One private lessons and online sessions.
- Customized corporate programs available,
please contact us for details & quotation.